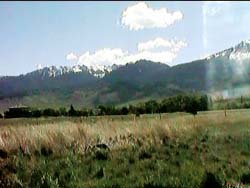 This morning we left the wonderful B&B we had been staying at outside of Yellowstone. It is a rustic place out in the country, on the banks of the Yellowstone River, that caters to fly fishermen. The owner is in dogs (hunting Labs) and welcomes doggy guests. The dogs get to run free in the house and yard, and they appreciated it greatly after 4 days in the car in their crates.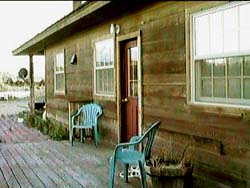 Querencia has a stunning view of the Absaroka Mountains. These pics don't really do them justice. I took one by morning light and the second in the evening.
The breakfast part of the B&B was wonderful, too. We had vegetable frittata, broiled grapefruit, broiled trout, and a Swedish coffee ring baked by our host that very morning, along with coffee, juices, and fresh fruit. Delicious!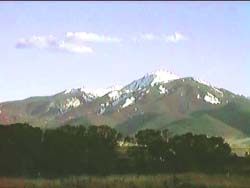 I dropped Pat off at the airport in Billings after a last Montana steak lunch and a foray into a boutique selling the most fantastic Montana-derived clothing. Beautiful stuff! Pat went ape.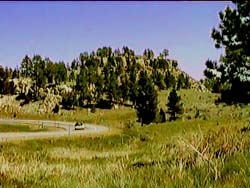 East of Yellowstone, the Montana scenery quickly changed to a dry landscape of eroded bluffs rather than a grassy plain studded with snowy mountains, and the temperature rose to 80 degrees. I put the car airconditioner on. Montana -- Land Of Weather.