Sunday, July 23
Returning, Day 8
Across Kansas
Eastern Kansas is like an extension of Missouri; rolling hills with scattered groves of low trees, interspersed with farm fields. By the time I passed Topeka though the hills were dwindling into flat plains and the farms began to be replaced with grazing land.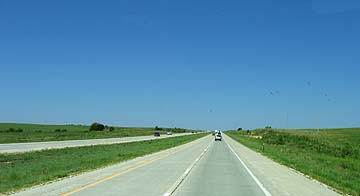 I'm definitely out of the East now -- flat treeless plains, mostly devoted to cattle grazing, as far as the eye can see.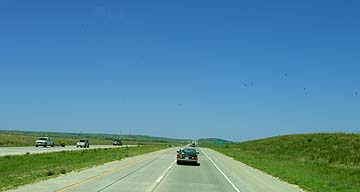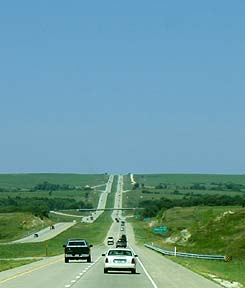 As I pass into the western part of Kansas, the green dwindles into typical western summer brown.