1st Prebyterian Church, Rumson

Stained Glass Spectacular, Page 2
The back (entry) wall of the church features 3 Tiffany windows; a rondel with 2 panels below it.
This is the right panel in its entirety, followed by details of the right and left panels.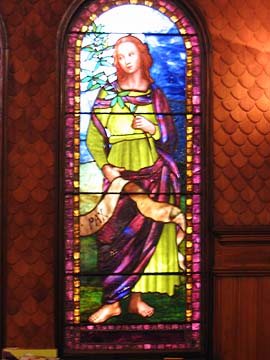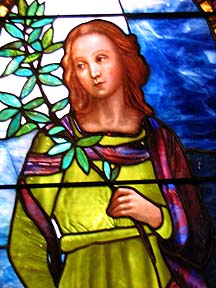 On the right side as you walk into the church the wall is standard height and features 3 beautiful windows. The first two are a matched set and carry the titles "Glory to God in the Highest" and "Prayer and Work".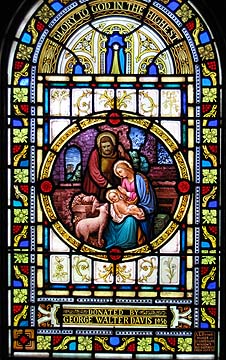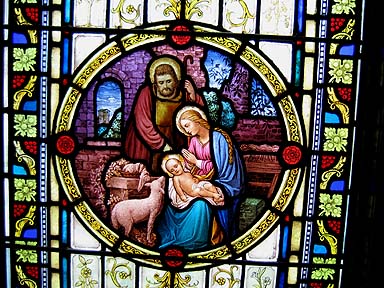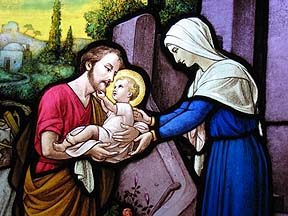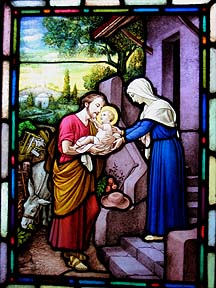 The third panel on the right wall was one of my very favorites when I was a child. I spent many moments during service just staring at this window and absorbing its beauty. At that time, I thought this was how all stained glass windows appeared. Since then I have always looked for another window of the same quality -- and very rarely found any.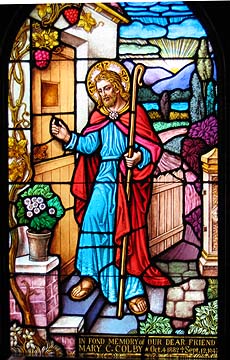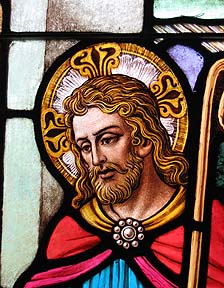 A similar but different experience -- the carousel I rode as a child set my standard for carousel horses impossibly high. I almost never saw any that even approached their wonderfulness. Many years later, while reading a book about historic carousels, I found out that the Asbury Park Carousel was an antique Philadelphia Toboggan Company carousel, one of the last they carved before going out of business. I wanted to see that again and photograph its splendid horses, but alas it was sold to a private collector and is no longer available to the public eye.
On the left side as you walk into the church the wall soars up to the dome height. Opposite the arch leading to the L, another beautiful Tiffany rondel delights the eye of those seated in the L pews. This window was commissioned by a family that had lost their young daughter, and the face of the angel is a portrait of their dead daughter. A touching and lovely tribute.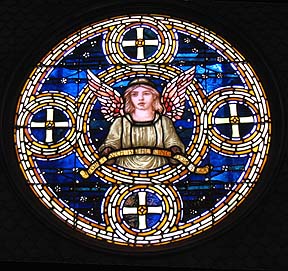 Below the Tiffany rondel are 2 particularly beautiful windows depicting the parable of the Prodigal Son. The windows are dedicated to the donor's parents, so one wonders what kind of tale was behind them.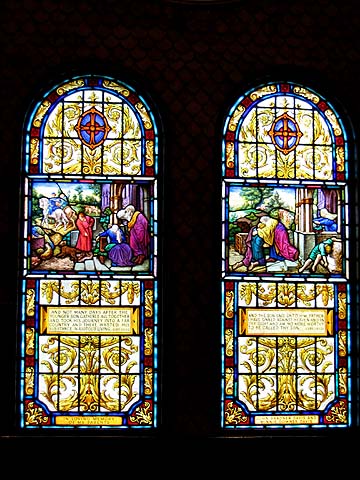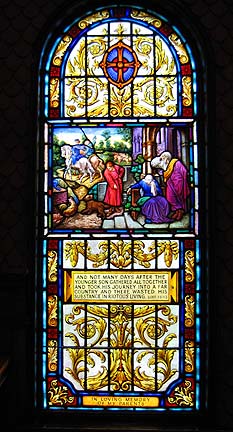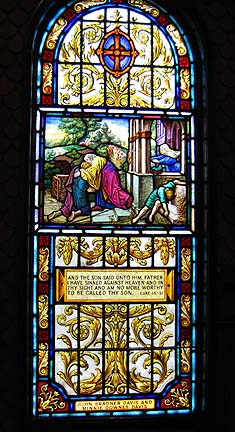 Before you reach the dome, the left wall has 3 windows mirroring the 3 windows on the right wall. I'm showing you just the last of the 3, which has always been a particular favorite of mine.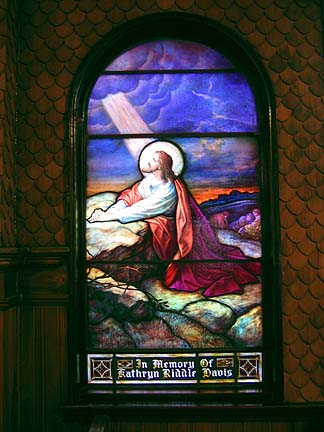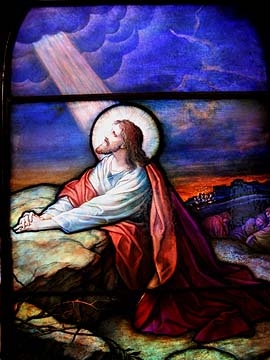 Getting to be a lot of pictures on this page, so I am providing another page for the rest of them. Click here to see the rest of the stained glass windows