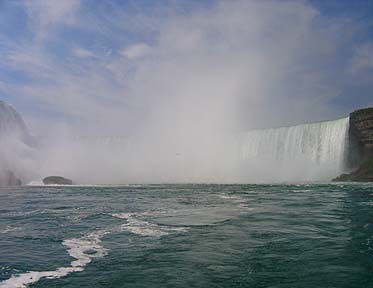 I arrived at the KOA on the Canadian side of the border at noon today and I'm enjoying a free-time afternoon. Since I don't have wheels (a motorhome is not a town car!) I violated my usual practice and booked a tour including the Maid of the Mist and a lot of other beauty-spots.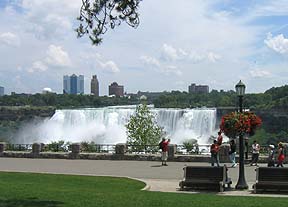 It will pick me up right here at the KOA at 9:30 tomorrow morning and I will be back by 2 PM in time for a late lunch, sated with sights and sounds. Windy and Diva will have to shift for themselves in the airconditioned motorhome while I am gone.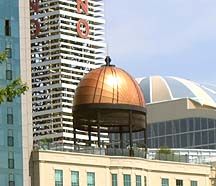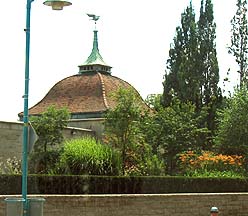 Should be OK since I have 30 amp shore power and there should be no circuit failures or generator stalls to worry about. If they mess the motorhome, I'll just have to clean it up. :-]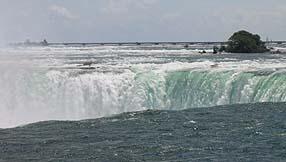 I got tickets for Cirque Niagara, a circus troupe from Russia that has imitated Cirque du Soleil in blending dance, costumes, and acrobatics. This troupe blends the acrobats with horse acts -- liberty, daredevil riding, a bit of bareback riding, and also uses horses in addition to clown acts as a distractor while equipment is being moved for the next act. I had a front row center seat and could practically reach out and touch the performers. :-D The costumes of the horses and riders were simply spectacular. Great show! And the shuttle bus took me right from the KOA to the door of the circus tent, with a nice view of the falls going back and forth.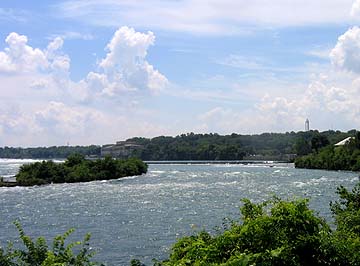 On the way back, the evening light gave us a splendid rainbow in the mists of Horsehoe Falls. Wonderful!! Wish I could have gotten a picture.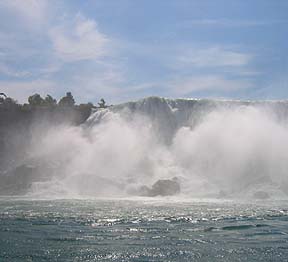 This is my first time over the border except for a family visit to Montreal when I was a child. No problem with the dogs. Wow, Canadians sure pay high prices, though!! Unless possibly it's because of Niagara Falls...